One Day Trip Fes - Rif Mountains - Chefchaouen - Back to Fes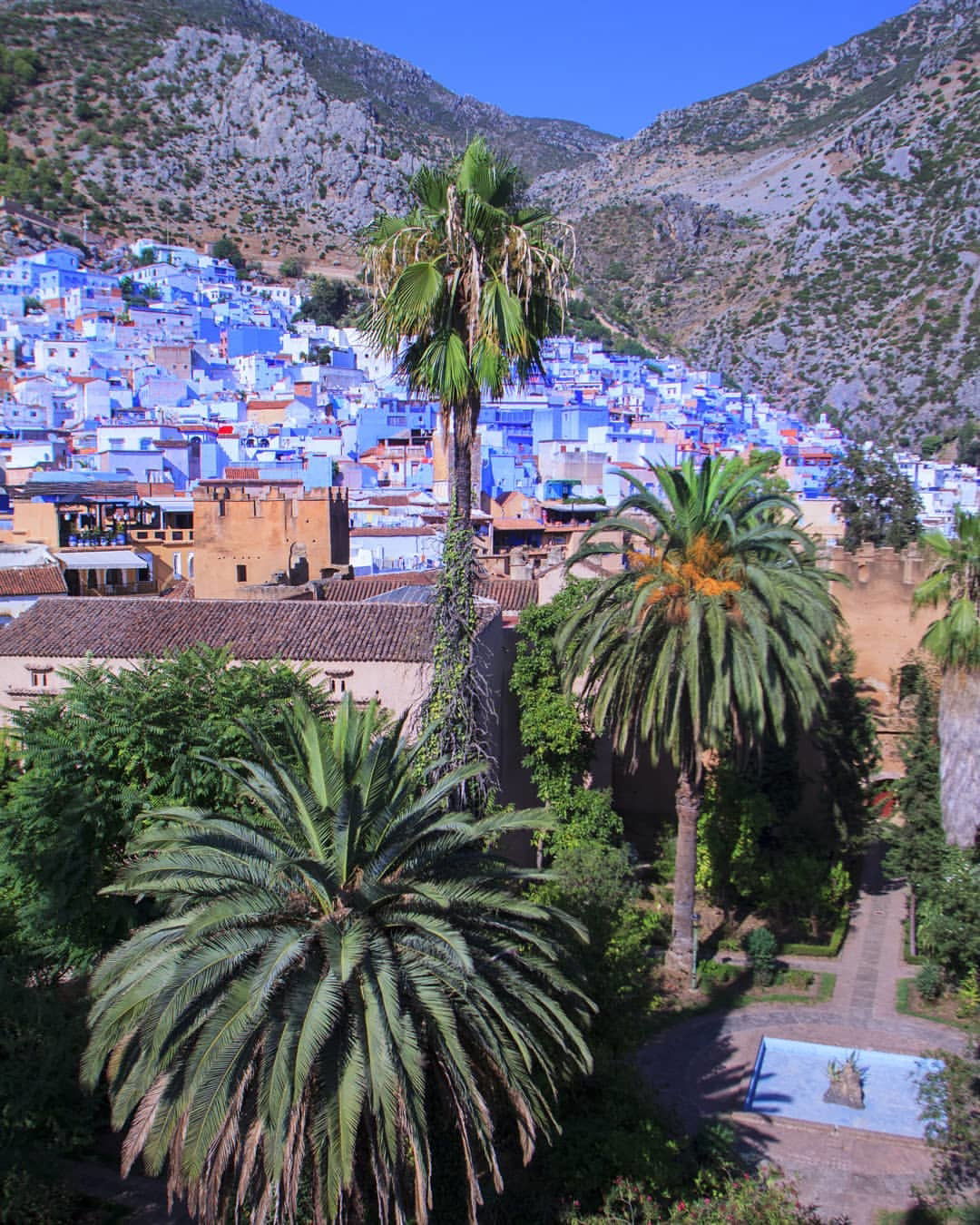 Chefchaouen
♧ OVERVIEW
:
Chefchaouen or the blue city is a small town in the north of Morocco, It was founded in 1471 by Jews and Moors escaping from Spain, the name came from a berber word "Ashawen" which refers to "the horns" . The pretty blue city Chefchaouen has eight mosques and many zaouias and marabouts for this reason it considered as a holy town. Some people say that the blue colour is to keep the mosquitoes away, others think that Jews used the blue clour when they had taken refuge from Hitler in the 1930 , on the other hand some simply say that the colour represents the ocean colour.
Morocco Rural Tours arranges private excursion to discover the blue city of Ashawen in a full day tour, starting our culture day trip at 08:00am from your hotel/raid in Fes city.
♧ THE HIGHLIGHTS OF CHEFCHOUEN DAY TRIP:
♢ Explore Plaza Utael-Hammam
♢ Discover The Grand Mosque
♢ Explore The Blue city's Kasbah
♢ Walk Thought The White/Blue streets
♧ THE PROGRAM:
After breakfast at your Raid or hotel around 08:00 am we will start our lovely day trip towards the Pearl of Morocco Chefchaouen from Fes, which is one of the most Moroccan popular tourist destinations, and welcoming town situated in the Rif Mountains just south of Mediterranean coastline in the northwest Morocco. the lovely blue city is known for its traditional buildings, enjoy a walk to explore the white and blue washed walls of the Medina and the markets that offer some unique native handicrafts. Chefchaouen is an incredible destination for photography with wonderful views of the Rif Mountains.Back to Fes in the afternoon.Expect to get to Fes around 07:00pm.
♧ Included in your Chefchaouen day excursion:
Private A/C car ,4WD Toyota 4x4 / Van
Fuel
English/French/Spanish speaking guide during the journey
Pick up & Drop off at your hotel/raid in Fes
Free time to explore the town
Free time to explore the sites,
Breaks for photos
Customized And Flexible stops


♧ Not included in your Chefchaouen day

excursion:
THANK YOU FOR DEVOTING US SOME TIME TO VISIT OUR WEBSITE
Note: Morocco Rural Tours team is always ready to help and make the itineraries that match your needs if you cannot find the one you perfer to do, Also you have to know that the prices depend on how many persons you are, type of accommodations and the date, So please contact us via Email or Phone if you need any help, We are available in all days of the week.